Low carb is not something that is a new 'fad' of today. Doctors and nutritionists have recommended it for years now. The most neglected thing when it comes to making our diet low carb is the bread that we eat. Different types and forms of bread make up at least 60% of our diet. You can easily bake bread machine recipes by following the given low carb bread machine recipe.
Ingredients:
– 1/2 cup warm water
– 1/2 cup heavy whipping cream
– 1 tablespoon oil
– 1 egg (at room temperature)
– 1/4 teaspoon salt
– 1 cup plus 2 tablespoons wheat gluten flour
– 1/2 cup oat flour
– 1/2 cup vanilla
– 1 packet rapid rise yeast for bread machine
– A pinch of sugar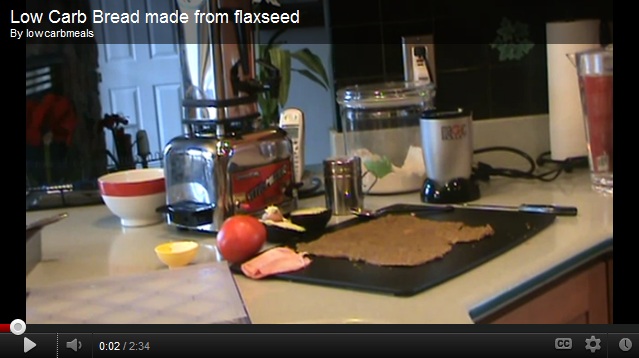 Instructions:
– Bread machines are easy to use and turn out very delicious breads if you follow the instructions carefully.
– Clean out the bread pan and make sure that it is dry before you put in any ingredients.
– In a bowl, mix the wheat gluten flour, oat flour, salt and vanilla until well blended. Set aside.
– Take the cream in a saucepan and heat it until slightly warm. Remove from the heat.
– Beat the egg until frothy.
– Add the warm water and beaten egg to the cream and mix well.
– Pour the oil into the bottom of the bread pan.
– Add the water, cream and egg mixture.
– Slowly add the flour mixture on the top so that it floats on the liquids. This is to prevent the liquids from splashing up the sides.
– Sprinkle the yeast packet on the top of the flour mixture, distributing evenly.
– Add the sugar.
– Cover the bread pan.
– Set the bread machine to run on a cycle which allows only one knead but is a full rise cycle.
– Remove the bread from the pan and cool completely before cutting in slices to serve.
– You can use this bread to make low carb croutons, sandwiches etc.
Here is a tasty homemade pickle recipe that you can eat with this bread.
Ingredients:
– 16 cucumbers cut in thin slices
– 1/2 cup pickling salt
– 1 liter boiling water
– 2 cups chopped onions
– 2 cups chopped green peppers
– 3/4 cup chopped red peppers
– 2 cups cider vinegar
– 2 cups sugar
– 1 teaspoon celery seeds
– 1 teaspoon mustard seeds
– 1/2 teaspoon turmeric powder
Instructions:
– Take a 4 liter microwave bowl and take the water, cucumbers and salt in it.
– Cover and let it stand overnight.
– Drain the cucumbers in the morning.
– Take the vegetables with the cucumbers in a microwave-proof dish.
– Take the rest of the ingredients and add 2 liters of water.
– Cover and microwave for 8-9 minutes.
– Remove and pour the mixture over the cucumber slices.
– Stir once and microwave on high for 6 minutes stirring once in between.
– Serve with toasted low carb bread and butter.
Pin It