Low carb is the new fad of the day. Eating a low carb diet enables you to have a healthy life, it helps lower your cholesterol level and makes you feel full longer. For those who are on a diet plan and want to lose weight, it is important to include low carb bread machine recipes in their list. Instead of buying low carb bread from the market, you can make fresh bread at home by following this simple low carb bread machine recipe.
Ingredients:
– 1 packet dry yeast (active bread machine yeast)
– 1/2 teaspoon sugar (to help the yeast rise)
– 1 1/8 cups warm water (100F)
– 3 tablespoons olive oil
– 1 1/2 teaspoons baking powder
– 1 teaspoon salt
– 1 tablespoon splenda (low cal sugar)
– 1 cup gluten free wheat flour
– 1/4 cup oat flour
– 3/4 cup soy flour
– 1/4 cup flax seed meal
– 1/4 cup unprocessed wheat barn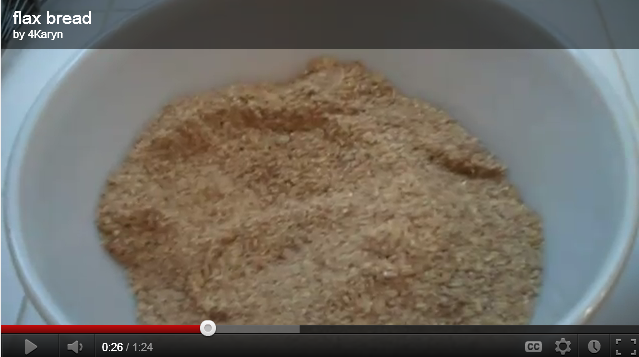 Instructions:
– Read the instructions on your bread machine carefully and make sure that you understand the settings.
– Clean out the bread machine water pan.
– Pour the yeast in the pan.
– Add the sugar and water on top of it. Stir a little and let it sit for a while. You will notice that the yeast will start bubbling. If it does not bubble that means that the yeast is dead. You will have to throw away the dead yeast and start with a new packet.
– Sift the dry ingredients in a bowl and mix together.
– Add the olive oil on top and pour the dry ingredients in the bread machine pan.
– Set the machine to the basic cycle and let it bake for 3-4 hours.
– Let the bread cool for some time in the pan before taking it out of the pan.
– Cool and cut in slices to serve.
– This bread can be used as a sandwich wrapper or you can just enjoy it with low fat butter. It also makes a great toast.
Here are some variations that you can add to this bread:
– 2 tablespoons of sunflower seeds.
– 2 tablespoons of sesame seeds.
– You can substitute oat and soy flour with rye flour too if you want.
Notes:
– The sugar is needed for activating the yeast and does not add any extra calories to the bread.
– If your bread machine requires special settings for gluten free bread then make sure you follow the instructions to the letter otherwise the bread will not turn out the way you want it.
Pin It