Banana bread pudding recipe is one of the easiest desserts to make in minutes. It requires only simple ingredients and you can serve it warm, hot or cold depending on your preference. You can also add some twist on your bread pudding recipe such as creams or caramel frosting
Here are the ingredients for a great banana bread pudding recipe for you to try out at your next party:
– 7 cups bread cubes (3/4 inch)
– 6 large eggs
– 3/4 cup sugar
– 1/2 teaspoon salt
– 1 1/2 cups heavy whipping cream
– 1 1/2 cups half and half
– 1 teaspoon vanilla extract
– 1/4 cup dark brown sugar
– 3 tablespoons butter (unsalted and at room temperature)
– 1 tablespoon fresh lime juice
– 4 medium-sized ripe bananas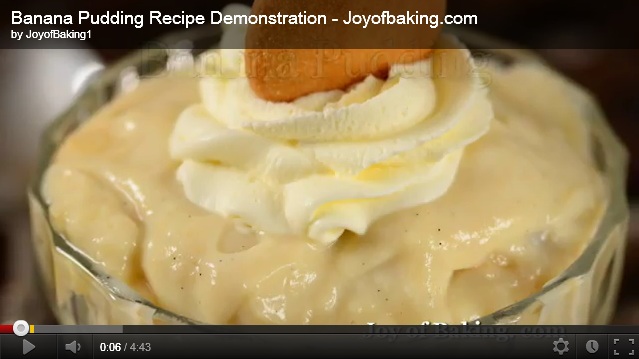 Instructions:
– Preheat the oven to 350F.
– Spread the bread cubes on a baking sheet and bake in the oven for about 7 minutes, until they are dry. Keep turning in between.
– Remove and cool.
– In a deep bowl, whisk the eggs, sugar, vanilla extract and 1/8 teaspoon of salt until the sugar starts to dissolves. Use the eggs at room temperature.
– In a saucepan, mix the cream and half and half and bring to boil. Simmer for 2 minutes.
– Slowly whisk the egg mixture in the cream mix and combine well.
– Strain the hot mix through a sieve and set the custard aside to cool to lukewarm.
– Slice the bananas in half lengthwise and then cut crosswise into thin pieces.
– In a thick bottomed saucepan, take the dark brown sugar, butter and 1/4 teaspoon of salt. Stir over low heat to get a uniform sauce. Add the lemon juice and toss the banana slices in the sauce for about 30 seconds until well coated.
– Remove from heat and cool.
– Grease an 8x8x2 inch baking dish and scatter about 1/3 of the toasted bread cubes at the bottom.
– Top with 1/2 of the sliced bananas and some of the syrup.
– Pour 1/2 of the custard over the bananas.
– Scatter 1/3 of the bread cubes over this.
– Add another layer of banana, syrup and 1/2 of the remaining custard.
– Scatter the remaining bread cubes and the rest of the custard.
– Let the pudding stand for about 30 minutes to let the bread soak in the custard.
– Place the pudding dish in a large and deep metal baking pan and fill the metal pan with water half way up.
– Cover the pudding with aluminum foil.
– Bake in the preheated oven at 350F for about 30 minutes.
– Remove the cover and bake for another 45 minutes to let the custard set.
– Remove the pudding from the water bath.
– Set aside for 15 minutes and the tasty bread pudding is ready to serve.
Pin It